Digital Nomad Visa: A Complete Guide to Living Wherever You Want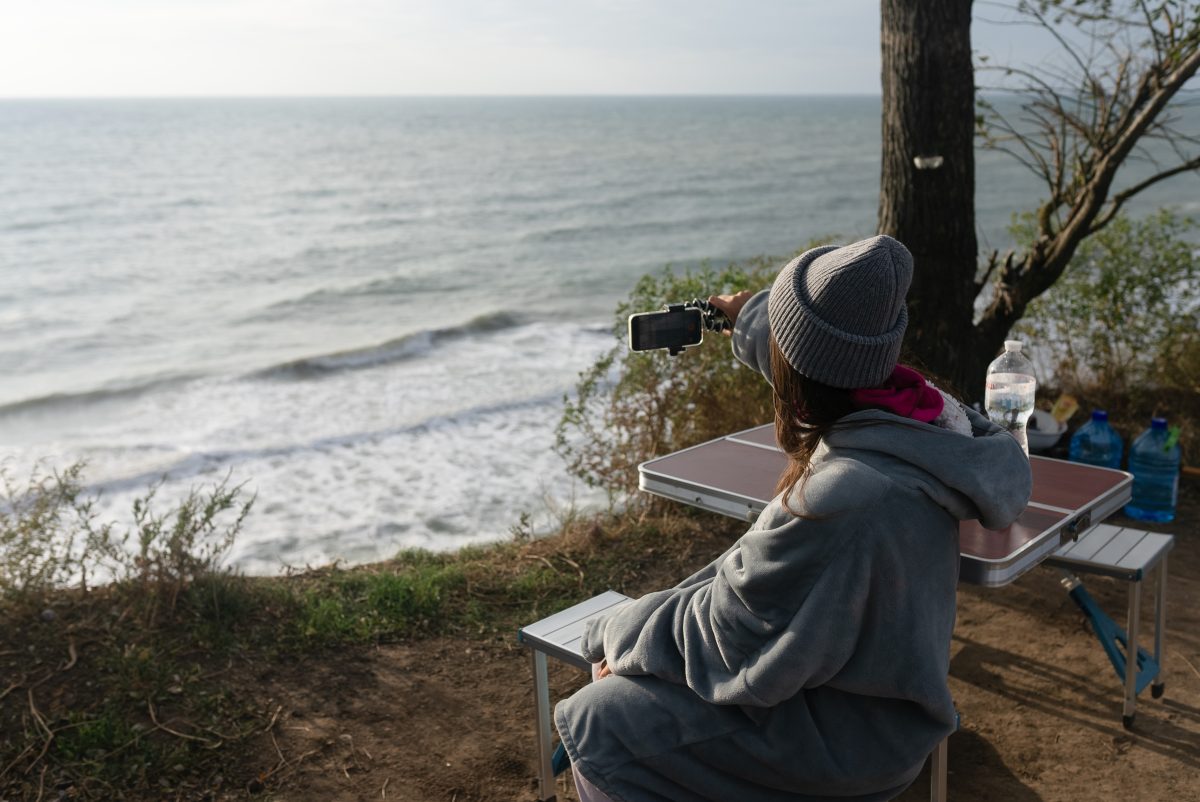 Are you tired of being stuck dreaming of a life of adventure and travel? The Digital Nomad Visa could be your ticket to a life of freedom. This is a visa that allows remote workers to legally live and work in a foreign country.
New technologies, combined with the effects of the Covid-19 pandemic, have transformed the traditional office concept, and the demand for digital nomadism has increased dramatically.
Quickly, some countries noticed this trend and started to offer this type of visa as a preferred option for attracting foreign investment, thus facilitating the planning of digital nomads.
Countries that offer the Digital Nomad visa
A survey conducted by Fragomen Brazil Immigration Services estimates that in the last two years, approximately 35 million people joined the nomad work modality.
The study also lists the countries that offer the digital nomad visa. In Latin America, these countries include: Anguilla, Antigua and Barbuda, Argentina, Aruba, Bahamas, Barbados, Belize, Bermuda, Brazil, Cayman Islands, Costa Rica, Curacao, Dominica, Montserrat, Panama and Saint Lucia.
Around the world, at least 20 other countries have already adopted policies and facilities for digital nomads. These countries include: Cape Verde, Croatia, Cyprus, Spain, Estonia, Greece, Hungary, Italy, Iceland, Latvia, Malaysia, Malta, Mauritius, Namibia, Portugal, Czech Republic, Romania, Seychelles, Sri Lanka, Thailand (under Long Term Residence Visa) and United Arab Emirates.
While countries like South Africa, Albania, Indonesia, Montenegro and Slovakia are still studying ways to attract nomads, Spain approved the "Ley de Fomento del Ecosistema de Empresas Emergentes", known as the Law of Startups, which provides visas for remote workers.
Eligibility criteria
It is important to remember that each country has its own requirements and fees for providing the Digital Nomad Visa.
Generally speaking, anyone who works remotely and can prove a steady income can apply. However, the specific eligibility criteria and required documents may vary from country to country.
Application process
The application process for the Digital Nomad Visa involves several steps, and it is important to follow them strictly to avoid delays or rejections. Here are some general steps you may need to take:
Research and identify the countries that offer the Digital Nomad visa and check the specific eligibility criteria for each country.

Collect and prepare the necessary documents, such as proof of income, health insurance, criminal record and passport. It is important to make sure that all documents are up to date and meet the requirements of the destination country.

Pay the fees required by the country to process the visa

Submit application and documents to the embassy or consulate of the country you wish to visit.

Wait for visa processing. Processing time can vary from country to country, and can take anything from weeks to months.
Challenges of digital nomadism
Among the biggest challenges reported by digital nomads are isolation and distance from loved ones, and in some countries, the difficulty of understanding or adapting to the local culture.
In addition, we can mention the importance of finding a balance between work and personal life, in order to guarantee quality of life and preserve mental, physical and financial health.
Benefits of the Digital Nomad Visa
Many people dream of having the best of both worlds: working and traveling at the same time. For some professions, this has become possible. The digitization of companies, new tools and the Digital Nomad Visa make this dream come true.
It's an opportunity to explore different cultures, learn or improve advanced languages, and connect with people and places. Thus, the digital nomad can work on a beach in Bali or in a cafe in Prague, carrying only a laptop or smartphone that contains his entire company.
In 2022, the Global Mindset Academy promoted a webinar with experts who live this reality. Click here to learn about the tips and guidance received.
With these facilities, it's time to conquer the world! As Gilberto Gil said in his song "Parabolicamará": "Before, the world was small because the Earth was big. Today, the world is very big because the Earth is small."